Teach and Learn Together here!
Views 2.9M
Contents 780
Hong Kong stock basics: What are the trading rules?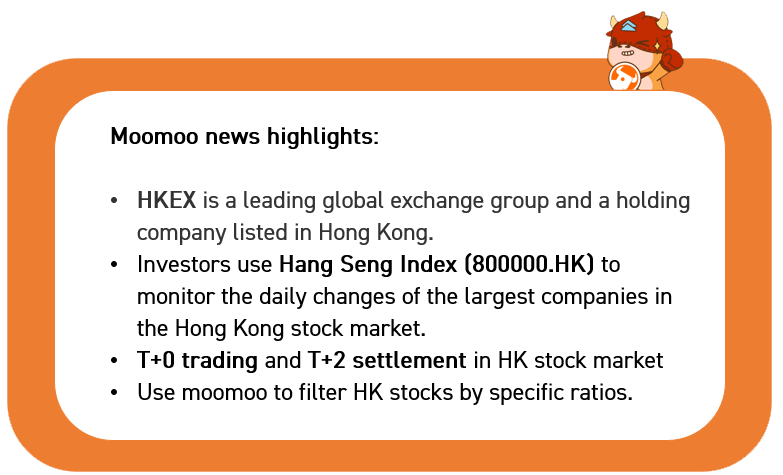 What is Hong Kong Stock Exchange (HKG)?

The
Hong Kong Stock Exchange

 
is a member of the HKEX Group and a leading global exchange company listed in Hong Kong.
One of the world's largest securities markets by market capitalization, the Hong Kong Stock Exchange traces its origins to the founding of China's first formal securities market, the Association of Stockbrokers in Hong Kong, in 1891.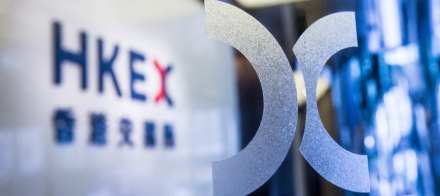 HK stock market - Trading and Settlement Rules

Hong Kong stocks follow
「T+0」trading rule
-- stocks purchased at any time in the trading period can be sold in real-time, and there is no limit on the number of shares sold.
After buying/short selling stocks, if investors realize they have made a trading mistake, they can always sell/buy back stocks in time to avoid risks and losses.
Hong Kong stocks follow
「T+2」settlement rule
-- for stocks traded today (T0), the securities company and the clearinghouse must complete the settlement of funds and stocks on the second trading day after each transaction with the central clearing system(T+2).
For example, if T0 is Monday, the settlement will be completed on Wednesday; if T0 is Thursday, and the settlement will be completed next Monday.

I know nothing about HK stocks. What can I trade?
On moomoo app, investors can trade nearly 3,000 Hong Kong stocks, including shares of Tencent, Alibaba, Kuaishou Technology, and some of the most well-known companies listed in Hong Kong.
Of note, some most popular HK stocks are the constituent stocks of the
$Hang Seng Index(800000.HK)$
. It is the main indicator of the overall market performance in Hong Kong.
How to filter HK stocks by specific ratios?

1. Open moomoo app and enter the "Markets" tab on top of page
3. Scroll down the page and find "All HK Stocks"; click on the title
4. On the next page, filter all tradable HK stocks by ratios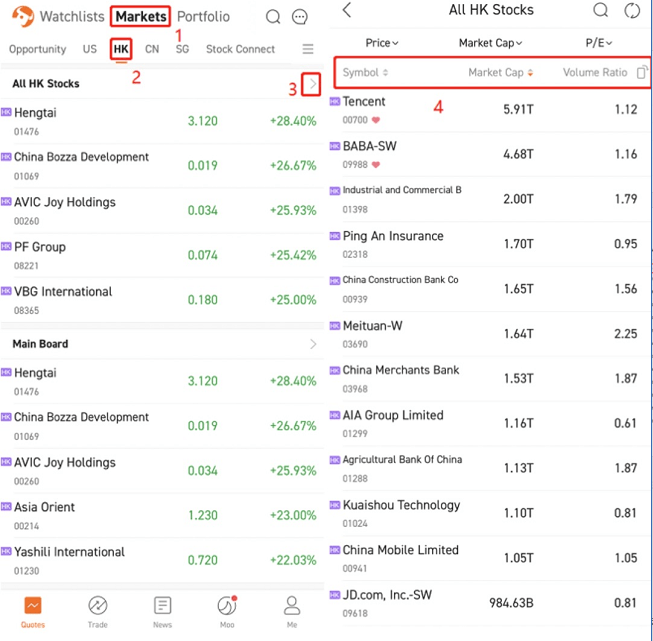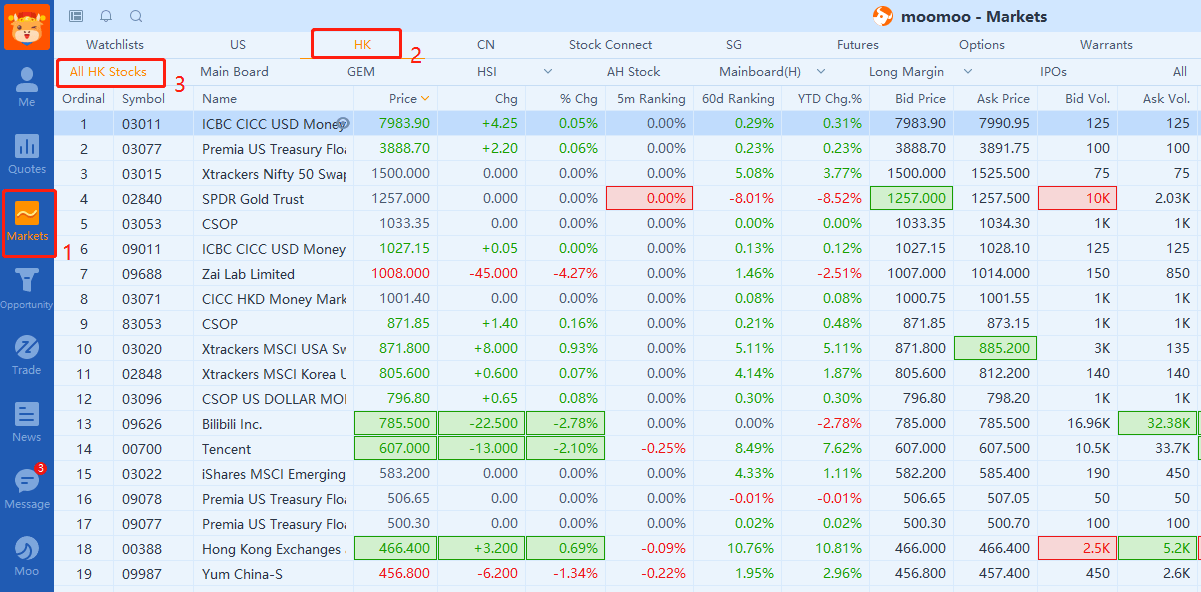 Moomoo is an app offered by Moomoo Technologies Inc. that provides information about investments. Moomoo Technologies is not an investment adviser or a broker-dealer and it provides neither investment or financial advice nor securities trading services. All contents such as comments and links posted or shared by users of the community are opinions of the respective authors only and do not reflect the opinions, views, or positions of Moomoo Technologies, its affiliates, or any employees of Moomoo Technologies or its affiliates. You are advised to consult a qualified financial or tax advisor for your personal financial planning and tax situations. Moomoo makes no representation or warranty as to its adequacy, completeness, accuracy or timeliness for any particular purpose of the above content.
11