Berkshire Hathaway cut banks position in Q4: Right again?
As we noticed, the shares of SVB plunged over 60% this month, while the banking sector as a whole was also a sea of red. The KBW Bank Index tracking U.S. bank stocks plummeted nearly 25% this month, marking a 27-month low.
In retrospect, Warren Buffett's notable move in Q4 was cutting its exposure to regional banks. Specifically, Berkshire Hathaway cut its stake in
Bank of New York Mellon (BK)
by roughly 60% during Q4 2022, according to a February regulatory filing. Also, it slashed the stake in
U.S. Bancorp (USB)
by about 91% the same quarter, which was unusual given that Buffett had been invested since 2006. Both stocks were down substantially in March.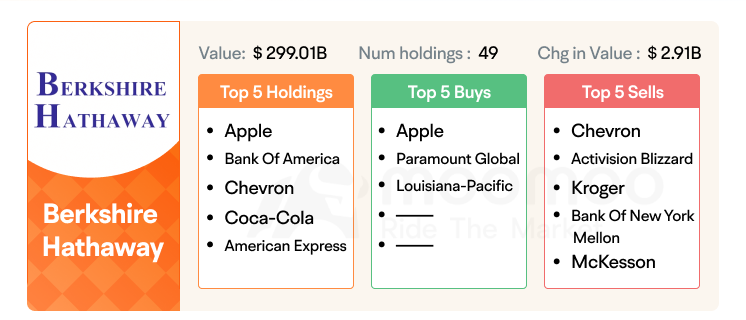 *13F Tracking changes in Q4 2022
Q: 1) How do you view the U.S. banking sector currently?
2) Does value investing mean locking up and not changing positions?
Rewards:
Five winners
will be given
1,000 points
, respectively, based on the content originality, quality and engagement!
Event Time:
March 16 – March 30, 2023, ET.
Join topic