How do you trade in a bear market rally?
US stock indexes posted substantial gains Tuesday as investors snapped up beaten-down shares in the
technology, banking, airline, and other sectors
. As the market has been choppy in recent weeks, investors may now have a series of positive news-boosting sentiments. What's your trading strategy?
● Do you think now is the end of a market correction?
● Will the stock market go up dramatically?
● What are your moves, and what's next?
Check the reward details.
How to find your moomoo trading records? Just follow 3 simple steps.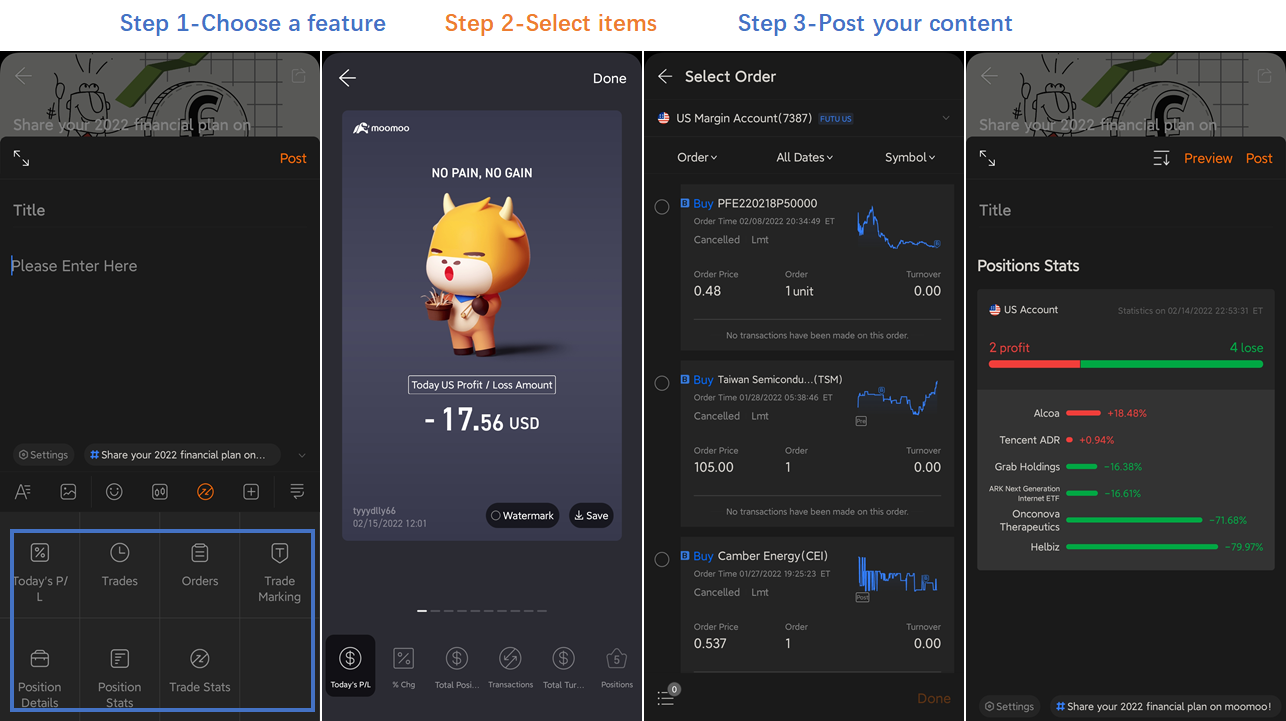 Join topic