1. Entry
Markets > Explore > Heat Map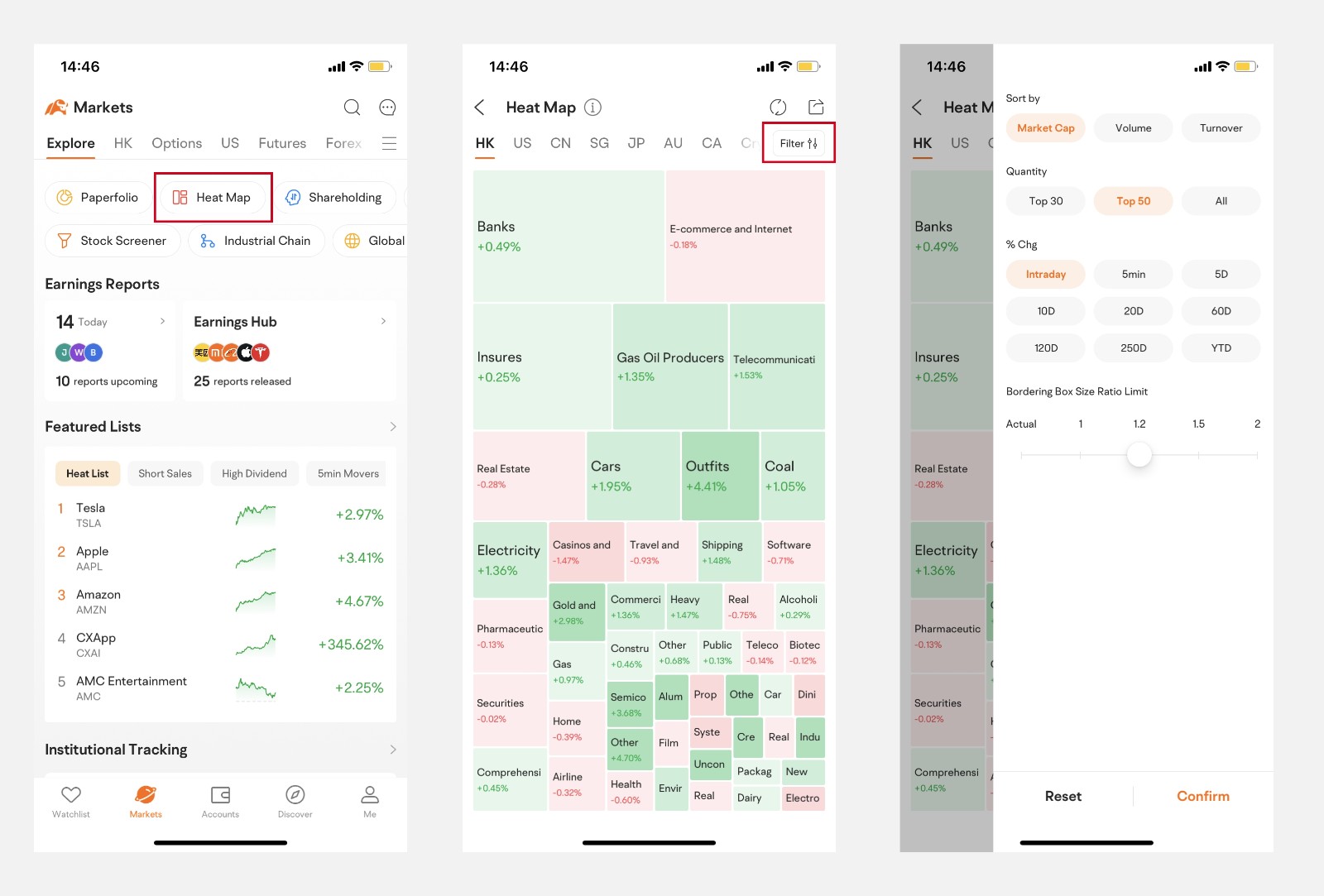 (Any app screenshots are not necessarily up to date, and all securities mentioned are for illustrative purposes only.)
2. How to Interpret the Heat Map
2.1 Area of a sector
The heat map can be drawn by Market Cap, Volume, and Turnover. Take the heat map drawn by Market Cap as an example. The larger the total market value of the corresponding stock is, the larger the sector area will be. The sector area is calculated as follows:
Sector Area = Total Area * Sector Market Cap / Total Market Cap
2.2 Color of a sector
Square color reflects gains and losses of a sector. The stronger the price moves, the greater the contrast between square color and background color.
Green Up / Red Down:

Red Up / Green Down:


3. Custom Settings
3.1 Sort
Sorting will affect the order and area of a sector. You can sort the sectors by Market Cap, Volume, and Turnover.
3.2 Quantity
The quantity of sectors will be changed. Top 30, Top 50, and All are available.
3.3 %Chg
%Chg will affect the color of a sector. You can view it by intraday, 5m, 5D, 10D, 20D, 60D, 120D, 250D, and Year.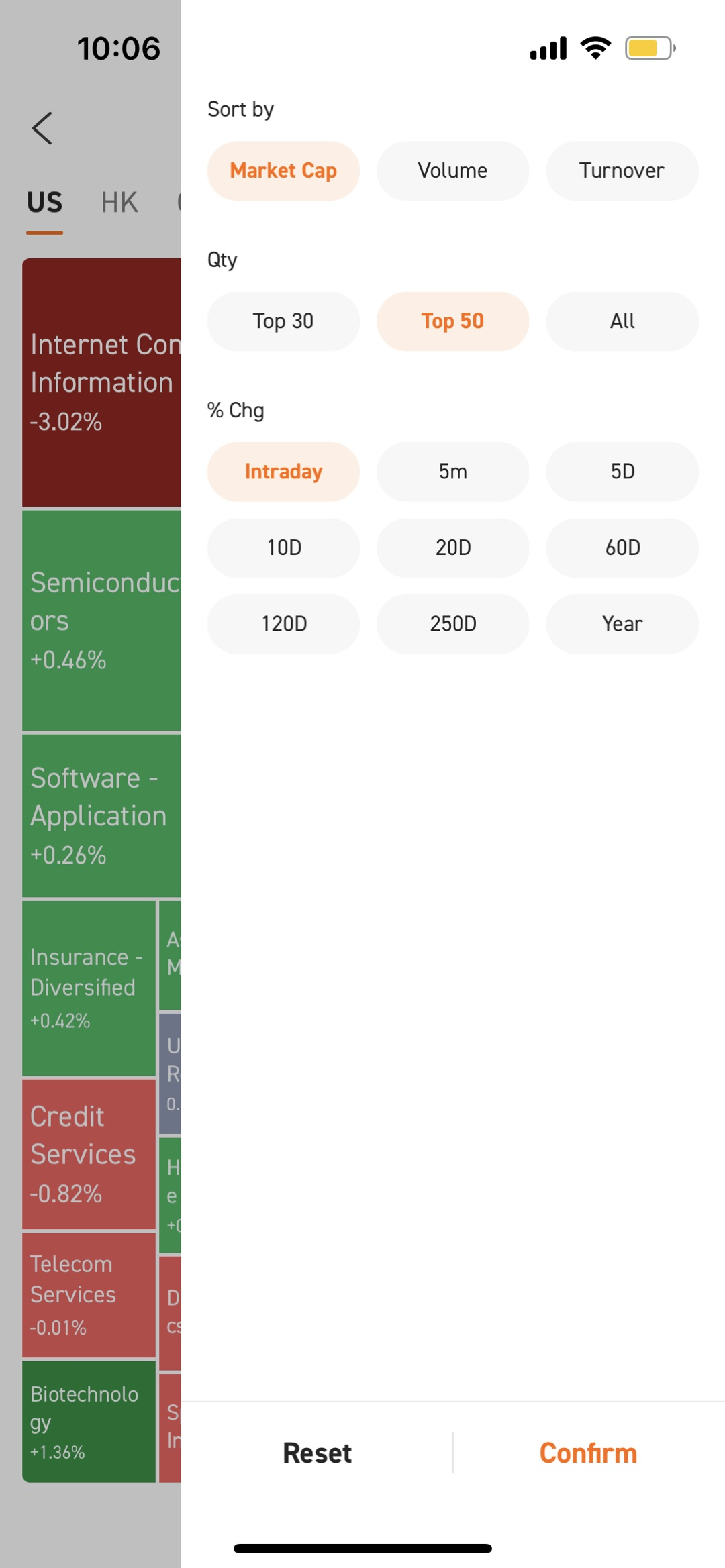 This presentation is for informational and educational use only and is not a recommendation or endorsement of any particular investment or investment strategy. Investment information provided in this content is general in nature, strictly for illustrative purposes, and may not be appropriate for all investors.  It is provided without respect to individual investors' financial sophistication, financial situation, investment objectives, investing time horizon, or risk tolerance. You should consider the appropriateness of this information having regard to your relevant personal circumstances before making any investment decisions. Past investment performance does not indicate or guarantee future success. Returns will vary, and all investments carry risks, including loss of principal. Moomoo makes no representation or warranty as to its adequacy, completeness, accuracy or timeliness for any particular purpose of the above content.