A "tick" is any change in the price of the security, whether that movement is up or down. A stock ticker automatically displays these ticks, along with other relevant information, like trading volume, that investors and traders use to stay informed about current market conditions and the interest in that particular security.
1. Accessing the Function

1.1 Desktop
● Watchlist / Markets > Single Stock > Quotes tab > Bid / Ask
● Click "Switch mode" to view ticker or statistics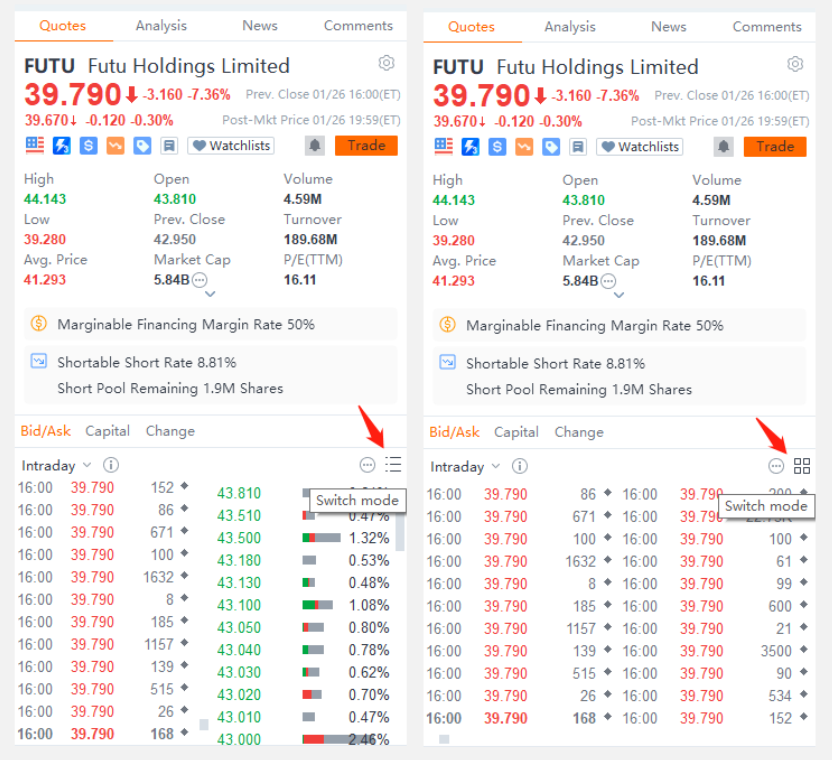 1.2 Mobile

Single Stock > Detailed Quotes > Intraday > Ticker / Statistics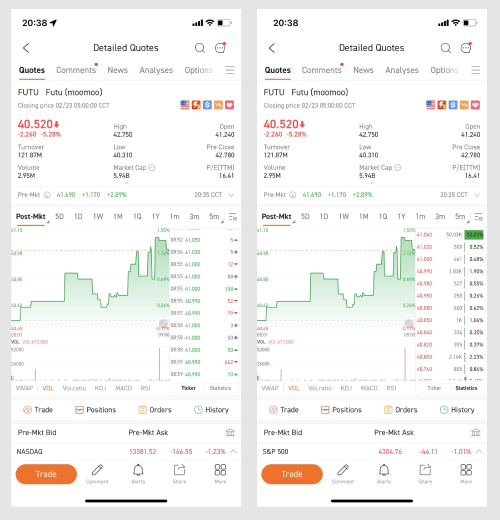 2. Usage Guide

2.1 Ticker
● Mobile: Double click the ticker area to enter the detailed page. Scroll down to view historical ticker.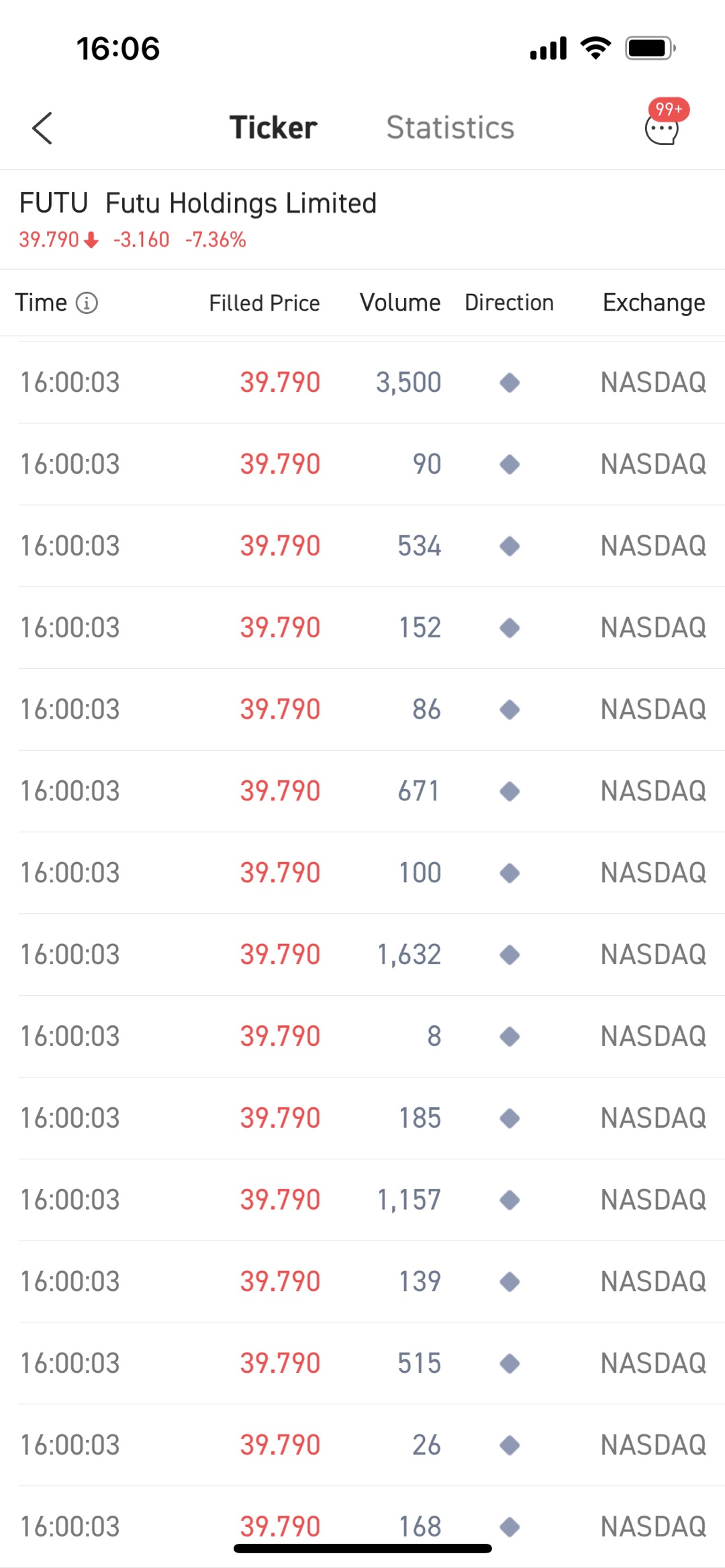 ● Desktop: Click "More Details" to enter the detailed page.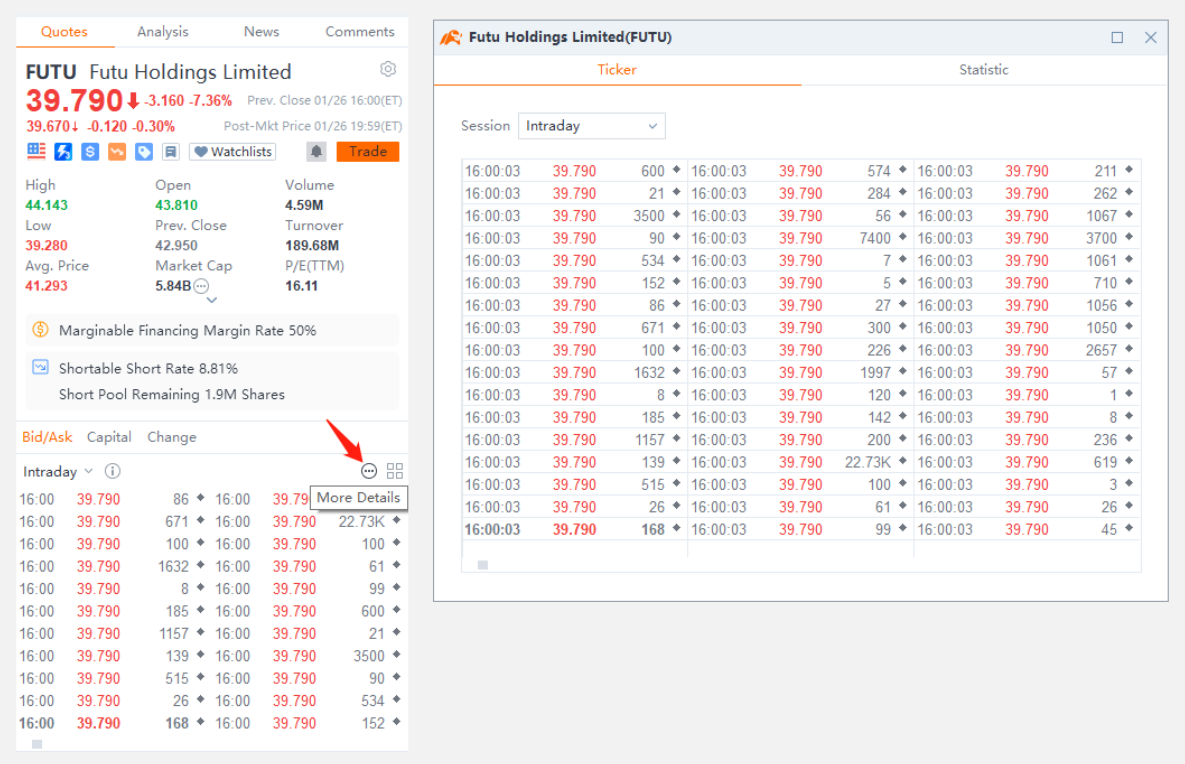 2.2 Statistics

Display all the volume statistics throughout the day. You can select different types of statistics in the drop-down lists.
● All types: supports selecting 4 different directions - Buy, Sell, Lift&Hit, and Neutral.
● Trading Session: Pre Market, Post Market, Intraday, and All Sessions.
● Date.
● Exchanges Summary: display the total volume of different exchanges.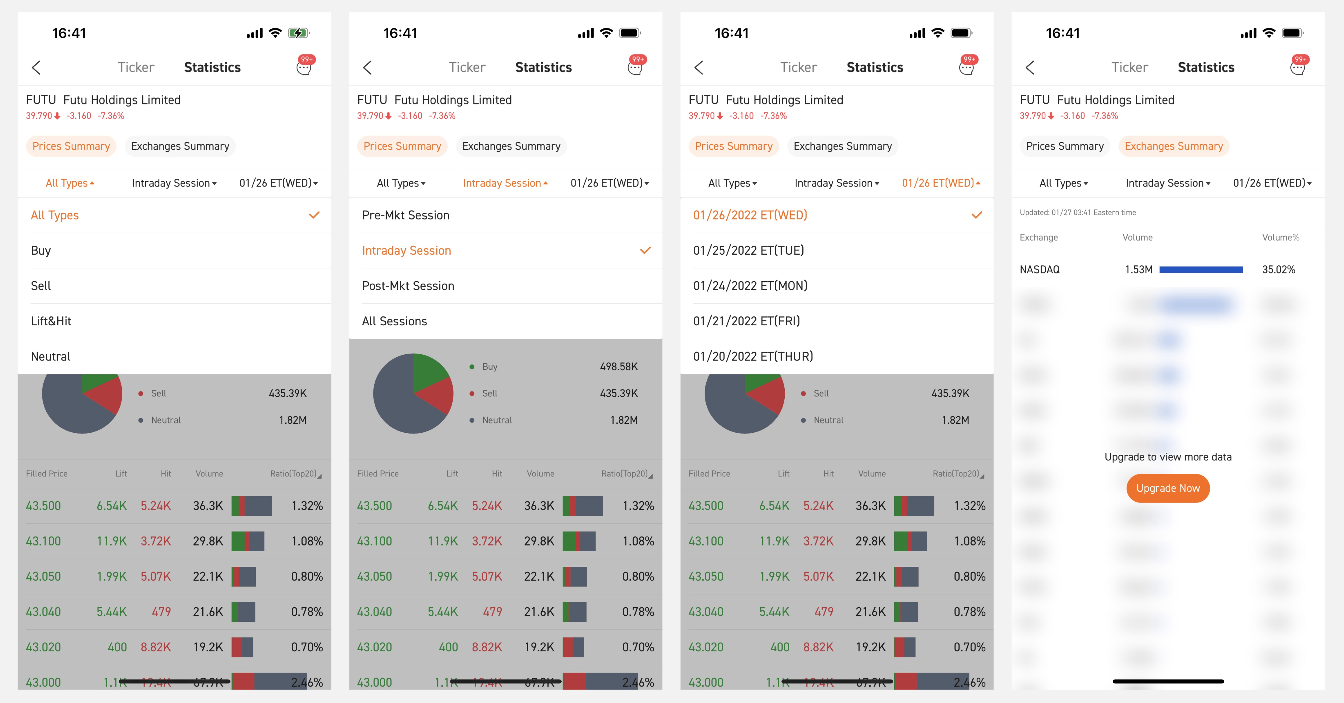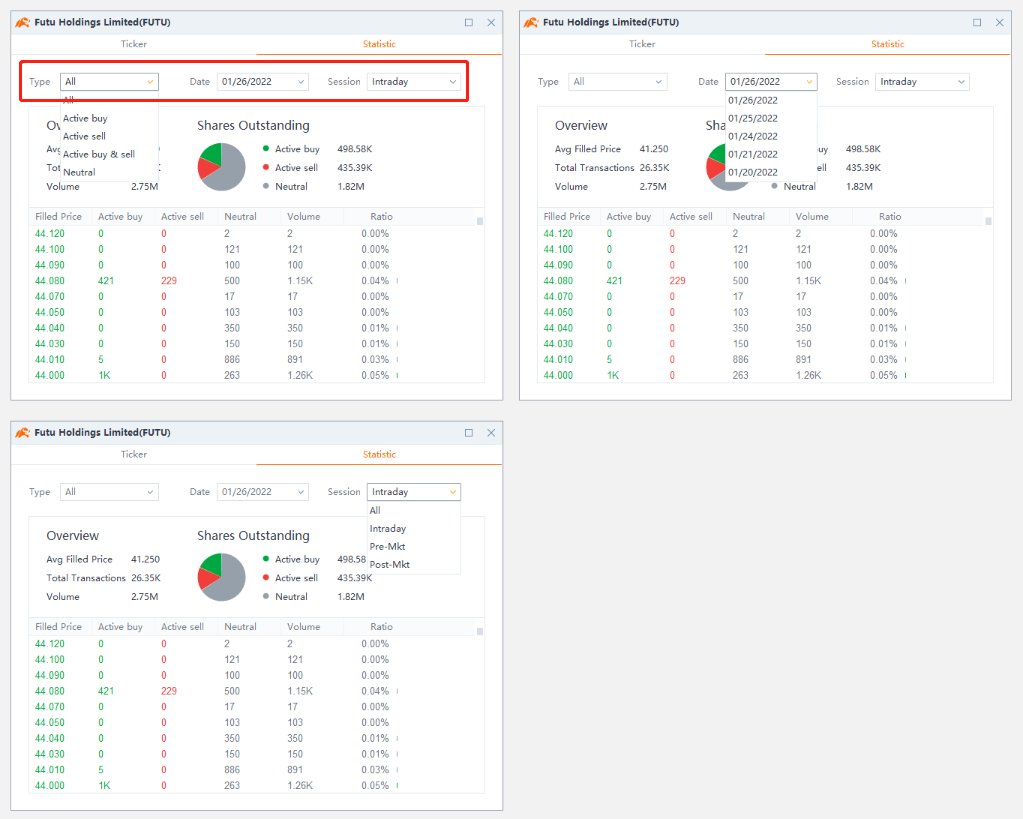 This presentation is for informational and educational use only and is not a recommendation or endorsement of any particular investment or investment strategy. Investment information provided in this content is general in nature, strictly for illustrative purposes, and may not be appropriate for all investors.  It is provided without respect to individual investors' financial sophistication, financial situation, investment objectives, investing time horizon, or risk tolerance. You should consider the appropriateness of this information having regard to your relevant personal circumstances before making any investment decisions. Past investment performance does not indicate or guarantee future success. Returns will vary, and all investments carry risks, including loss of principal. Moomoo makes no representation or warranty as to its adequacy, completeness, accuracy or timeliness for any particular purpose of the above content.