From free introductory classes to advanced trading strategies, Moomoo Academy aims to help you increase your knowledge and trade smarter. Let's make investing easier and not alone.

- Moomoo News Team
$SOFTBANK GROUP CO(SFTBY.US)>$SOFTBANK GROUP CO(SFTBY.US)$ shares continued a torrid rally, getting a boost Monday from a report that majority-owned WeWork expects to turn cash flow positive in 2021, a year ahead of previous expectations.<nbsp;shares continued a torrid rally, getting a boost Monday from a report that majority-owned WeWork expects to turn cash flow positive in 2021, a year ahead of previous expectations.
SoftBank is a venture capital company which is also a common type of startup investor. From the world of angel investors to the glamour of the New York Stock Exchange, startup fundraising is fuelled by a diverse array of investors.
To help you understand the different types of investor (and their different agendas), it's time to find out the differences among angel investors, venture capital firms equity crowd funding and initial public offering (IPO).
Angel Investors

An angel investor (also known as a private investor, seed investor or angel funder) is a high net worth individual who provides financial backing for small startups or entrepreneurs, typically in exchange for ownership equity in the company.
Often, angel investors are found among an entrepreneur's family and friends. The funds that angel investors provide may be a one-time investment to help the business get off the ground or an ongoing injection to support and carry the company through its difficult early stages.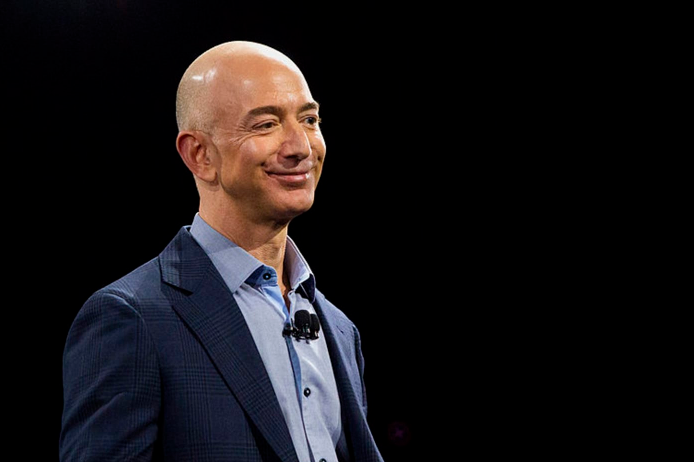 Jeff Bezos (Source: CNBC)
Pros of angel investors:

Flexibility. Angels don't operate to the same limitations as VCs and financial institutions (one of the pros of investing your own money), and can often flex investment terms for the benefit of both parties.

Quick Decisions. Without other investors or a board to answer to, angels can make investment decisions extremely quickly.

Cons of angel investors:

Pockets aren't always deep enough. Though wealthy, angels will still have less capital available for investment than VC funds or financial institutions. At some point, the company will outgrow their support.

They need a big return. Early-stage angel investments are high risk, and future investment can heavily dilute an angel's equity. The best way to compensate this? A 10x return on their investment.
Venture Capital Firms

Venture capital is a form of private equity and a type of financing that investors provide to startup companies and small businesses that are believed to have long-term growth potential.
Venture capital generally comes from well-off investors, investment banks and any other financial institutions. However, it does not always take a monetary form; it can also be provided in the form of technical or managerial expertise.
Venture capital is typically allocated to small companies with exceptional growth potential, or to companies that have grown quickly and appear poised to continue to expand.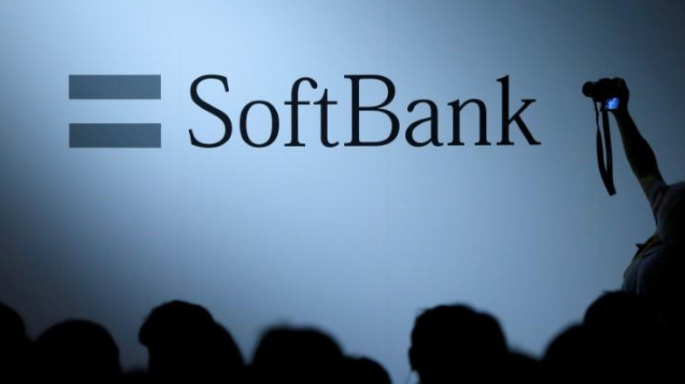 SoftBank (Source: 36kr)
Pros of venture capital firms

Access to a ton of capital. VCs have far deeper pockets than the average angel (or even super angel).

Clear path to follow-on investment. Most VCs are in for the long-haul, and will lead subsequent rounds of funding.
Cons of venture capital firms

They need control. With investors to appease and investments to justify, VCs don't just want more control over the direction of your company — they need it, usually in the form of board seats.

They're more risk averse than angels. VCs are after proven performance and water-tight metrics, and their due diligence process can take a seriously long time.
Equity Crowdfunding

Equity crowdfunding is the process whereby people (i.e. the 'crowd') invest in an early-stage unlisted company in exchange for shares in that company.
A shareholder has partial ownership of a company and stands to profit should the company do well. However, if the company fails investors can lose some, or all, of their investment.
Equity crowdfunding platforms have helped democratise the investment process by opening the door to a larger pool of potential investors dubbed 'the crowd'.
We don't see crowdfunding and venture capital as mutually exclusive. We're seeing Indiegogo become an incubation platform for traditional financiers to come in and discover new ideas.


A successful crowdfunding campaign helps prove to VCs, angel investors and banks that there is a demand for a product in a marketplace, removing some of the risk from the equation.

-Danae Ringelmann, Indiegogo
Source: Indiegogo
Initial Public Offering (IPO)

When a company reaches a certain size, continued growth requires a serious injection of capital: too much even for VCs to contribute. It's here that some companies will consider an Initial Public Offering, and transform into an organisation that anyone can invest in.
Source: Equityzen

Pros of IPO

Massive funding potential. Big angel and VC investments can net a growing startup millions of dollars in investment — but an IPO can raise billions.

Liquidity. IPOs often make it possible for founders and other investors to sell their shares. As well as rewarding the startup's long-standing investors, this helps free up liquid capital for the company to spend in other areas of growth.
Cons of IPO

Expensive. The average cost of an IPO is $3.7 million, and with a whole plethora of regulatory commitments to adhere to, it's estimated to cost $1.5 million per year just to function as a public company.
Source: Investopedia, The SAAS Growth Blog

Editor: Yolanda