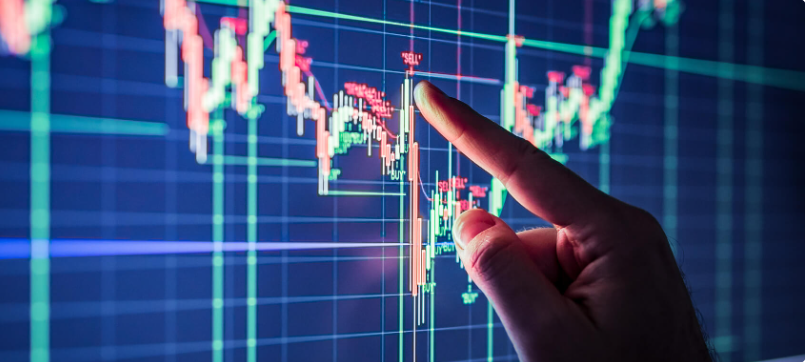 Building wealth through stock investments requires a critical first step: selecting the right stocks. When you choose stocks that continue to increase in value, you can confidently make stock trades that help you build profits and an excellent portfolio. Sounds easy, right?
It may feel like you are fishing in the dark. Finding the right stocks and stock trading can be challenging, especially for newer investors who feel overwhelmed by the number of options available on the U.S. stock exchange and popular Hong Kong international exchanges. Does this sound familiar to you?
Fortunately, there are strategies that investors like you can use to pick the best possible stocks and build your portfolio confidently. The key lies in access to data-driven stock selectors that can help you drill down and find the stocks that fit your investment strategy best.
Getting started picking your stocks

To make the best decisions regarding stock picking, you need to determine your investment portfolio goals. This means determining whether you want to be conservative or aggressive in your investing. Similarly, you need to consider if there are particular industries where you feel most confident investing. Many investors have specific industries where they like to concentrate investments and stock selection. For example, if they feel confident in understanding the tech industry, they may want to invest in this area.
Aggressive investors, for example, may want to invest in IPOs and go after newer or potentially up-and-coming stocks. More conservative investors may feel more interest in 'blue-chip' companies that have steady reliability they can count on.
When you know your goals, you can start learning what stock or company you want to invest in. Knowing this information will help you feel less like you are fishing in the dark and help you reel in the big one.
Fast Fact: Creating a diverse portfolio requires you to think carefully and outside the box about how to choose the right stocks. moomoo offers a variety of data indicators provided by high-powered stock screeners. Save time and make money when you pick the best stocks that meet your investment requirements.
The best way to learn about a stock is through the moomoo app

Once an investor has outlined their investment strategy, they can get started with the moomoo stock screener. This stock screener is considerably more comprehensive than similar products offered by other trading apps, offering far more in-depth stock data and an excellent understanding of the consumer searching intent. Investors can quickly and easily find suitable stocks that align with their investment strategies.
When using the moomoo stock screener, you can:
select various corresponding conditions according to your own investment needs,

drill down into available stocks, research stock history, and projections,

collect information based on a wide range of criteria,

and select stocks with a single click and add them to your watch list.
With the free stock screener from moomoo, investors can receive more detailed data indicators in real-time. The data offered and the calculations used in the moomoo stock screener provide more information than other stock pickers, making the process of selecting stocks involve less guesswork. Investors can highlight the stocks that interest them the most and then make their final decisions later with a watchlist. The scanning criteria you use to find your stocks can then be saved, making it even easier to return to the results later and find additional stocks worthy of investment.
Building your stock screening strategy

You need to know your stock patterns, such as the trends in its earnings growth and its debt-to-equity ratio compared to the rest of its industry. You also want to look at factors such as its performance compared to its competition.
Investors should also familiarize themselves with factors such as the experience and effectiveness of those leading the company. Business leaders who have led the company for years and seen steady profits may be more reliable than newcomers. Seeing how the business is run and how much you can trust the leadership should also impact your investment decisions.
The moomoo free stock screener has over 100 advanced stock screening factors that investors can use to target stocks in different industries and find companies that fit different criteria. moomoo offers investors the chance to investigate deeper with various factors, helping you better understand stock behavior. Specifically, investors can look at factors such as:
Different industrial sectors

Market indicators

Financial indicators

Technical indicators

Market performance

Brokerage stocks
As a moomoo app user, you can employ these factors to screen potential stocks, use it as a stock picker, and then drill down more deeply into them, looking at buying and selling prices, stock history, news related to the stocks, market sentiment related to the organization, and more. You can determine how this particular stock fits with your strategy and decide whether or not you want to invest in a particular company.
Fun Fact: Did you know? The stock market idea started in the Netherlands in 1602 by the Dutch East India Co with paper shares. The paper share idea then led to the Stock Exchange, The Amsterdam Stock Exchange, better known as the Euronext Stock Exchange. This means that the stock market is ancient at 400 years old!
Using the free stock screener for your investment strategy

Once you have decided on the stocks, you will want to continue to monitor them carefully and their performance to make sure the investment continues to work towards your long-term goals. Using the free moomoo app, you can stay on top of the recent buy and sell prices so that you can look for trends and see if the prices are starting to fall. Pairing this information with short sell volume and discussions surrounding stocks and investment advice to tap into the local market sentiment can help you determine whether you want to buy or sell this stock or a long-term investment.
To understand stock patterns and improve your ability to predict the overall market stock value, you also want to make sure you remain abreast of the latest news and events that impact the industry and this stock in particular. Following press releases for information about jobs, new products, and company earnings, for example, can guide investment decisions and help you better align the companies that you have invested in with your goals for the stock market.
Start building your diversified portfolio with moomoo

If you are ready to start building your portfolio, then it is time for you to get the free moomoo app and provide yourself with access to the leading stock data and the real-time information you need to select the best stocks to add to your investment list. You will find that moomoo can simplify the process from start to finish. We offer you the data you need to help you pick the best stock based on your unique investment strategy and means following those stocks and monitoring your investments. See how much simpler trading stocks and investing can be with an app that provides you with the information you need at your fingertips.